St. Raphael School's Lesson in Lighting
St. Raphael School, in Rockville, MD, recently made several energy efficiency upgrades to its campus, which includes a nursery school and K-8 school, with more than 250 students and 70 employees. Following the school's renovation and new addition, administrators took advantage of incentives from the Pepco Energy Savings for Business Program to make upgrades, which have helped lower energy and maintenance costs while providing a more comfortable learning environment for students and staff.
Click here to read St. Raphael School's complete success story.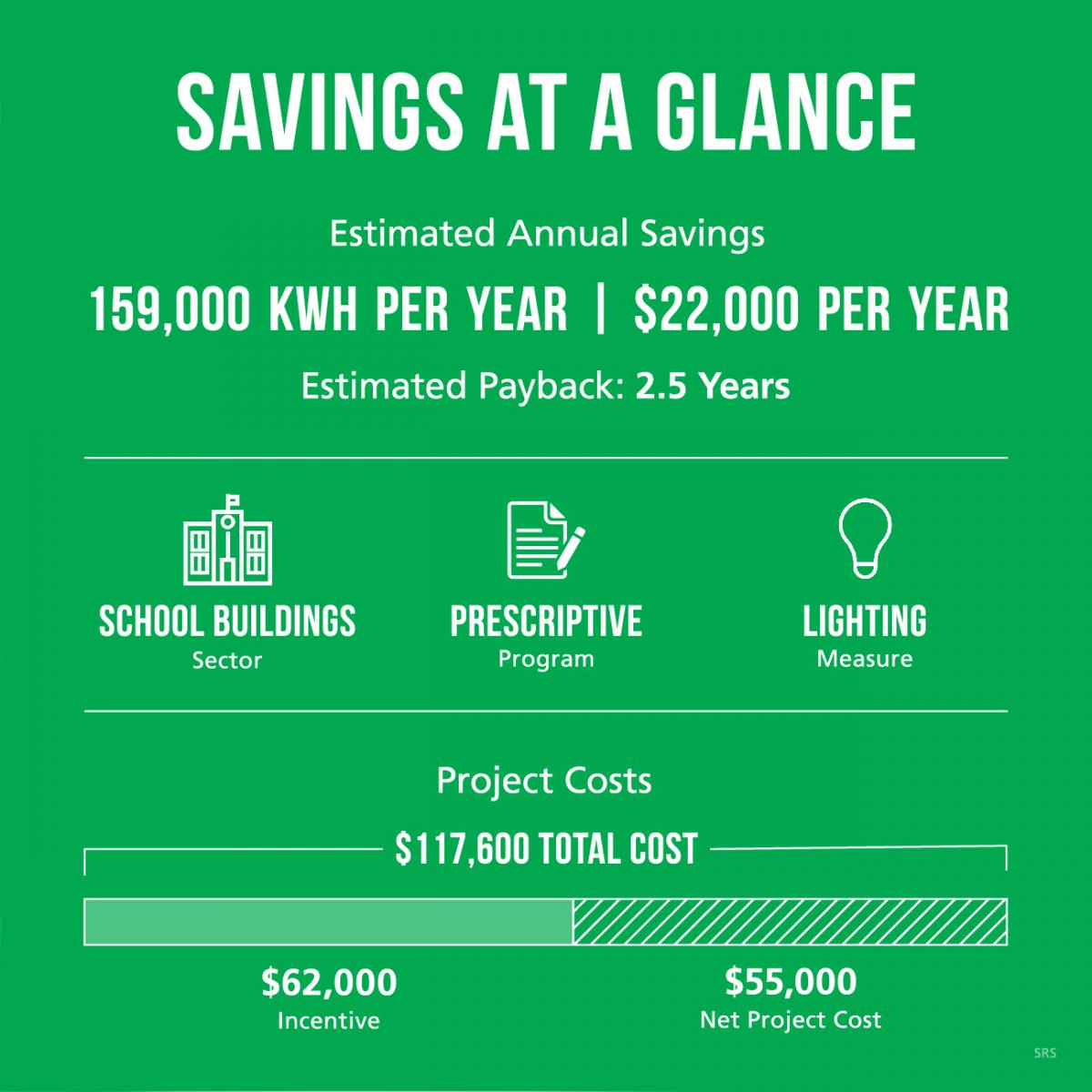 The Opportunity
Existing fluorescent lighting was old and costly, and it did not provide enough light
School administrators wanted to improve visibility for SMART boards, flexibility for classroom lighting, and security on campus
The Upgrades
School's interior and exterior lights were replaced with new LED fixtures, including:

680 LED flat panel ceiling troffer lights
180 LED circular recessed ceiling canister lights
4-foot LED strip lights
30 adjustable 100-watt LED parking lot pole lights
20 LED flood and wall pack lights

Classroom light switches were fitted with dimmers to help teachers control lighting as needed, which helps manage energy usage
The Benefits
Higher quality, better control, and greater flexibility with the new interior and exterior lights, which have improved the educational and work experience
50% less energy wattage per fixture
Estimated energy savings of approximately 159,000 kilowatt-hours per year
Estimated energy costs lowered by approximately $22,000 per year
We Are Here to Help
Have any questions about the incentives, your eligibility, or how to apply? Contact us and we can help you get started today.

EmPOWER Maryland programs are funded by a charge on your energy bill. EmPOWER programs can help you reduce your energy consumption and save you money. To learn more about EmPOWER and how you can participate, click here.