University of Maryland Institutes Higher Energy Efficiency
The University of Maryland (UMD) made a variety of energy upgrades to its flagship College Park campus with assistance from Pepco's Energy Savings for Business Program, such as recently installing a micro-combined heat and power system. The energy upgrades further the university's commitment to increase campus sustainability and energy efficiency and its goal of reaching carbon neutrality by 2050.
Click here to read University of Maryland's complete success story.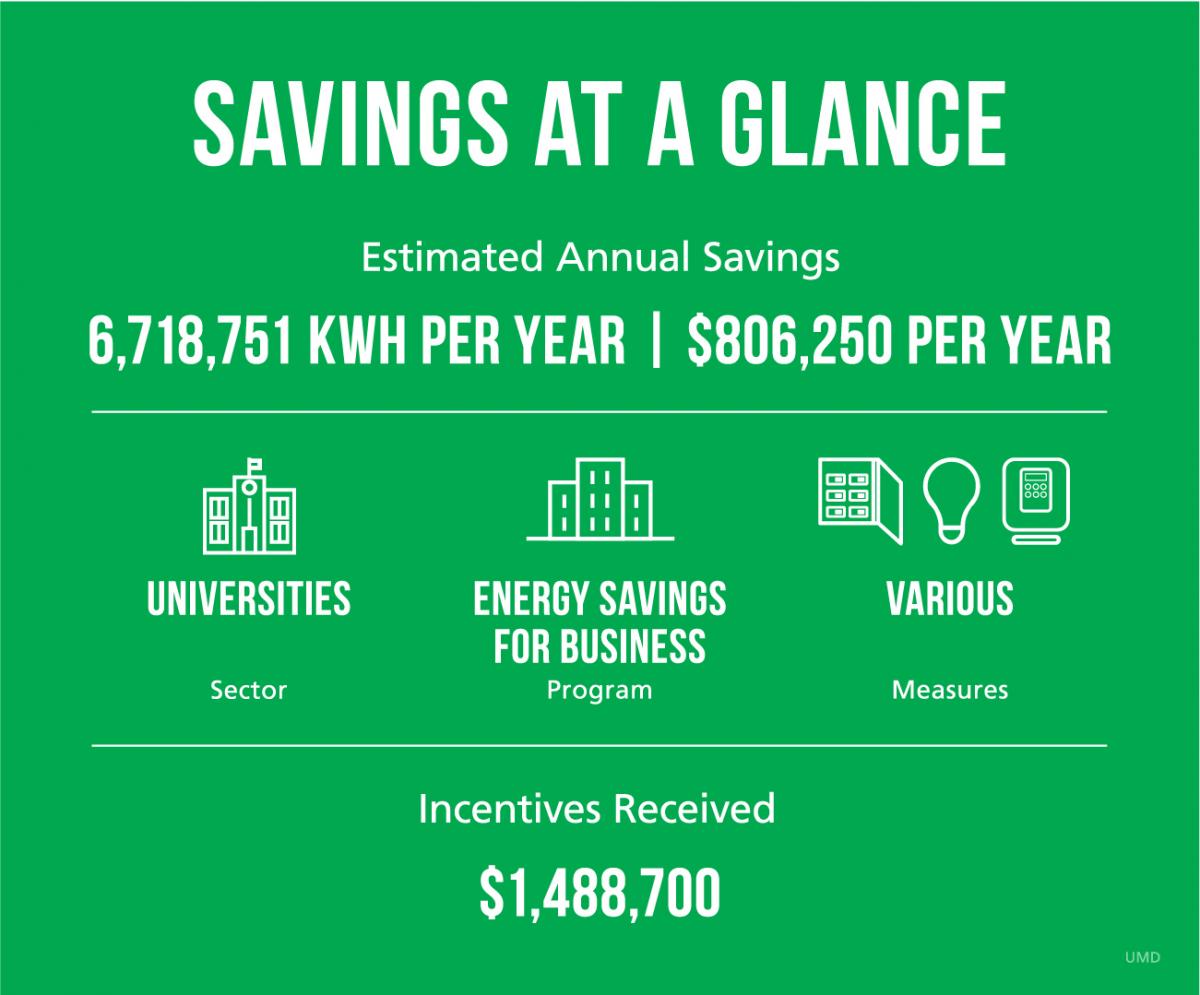 The Opportunity
UMD is committed to reducing greenhouse gas emissions and achieving carbon neutrality
UMD wanted to install new equipment and update old processes to achieve proven energy-saving benefits across campus
The Upgrades
New energy-efficient lighting and controls, building automation, variable frequency drives, pipe insulation, and building envelopes
A new micro-combined heat and power system
Equipment optimization, retro-commissioning, and training for efficient building operation
The Benefits
Better lighting, quieter environments, and more consistent building temperatures across campus
Energy savings estimated at 6,718,751 kilowatt-hours annually
Energy costs lowered by approximately $806,250 annually
Nearly $1.5 million saved on upgrades using available incentives
We Are Here to Help
Have any questions about the incentives, your eligibility, or how to apply? Contact us and we can help you get started today.

EmPOWER Maryland programs are funded by a charge on your energy bill. EmPOWER programs can help you reduce your energy consumption and save you money. To learn more about EmPOWER and how you can participate, click here.